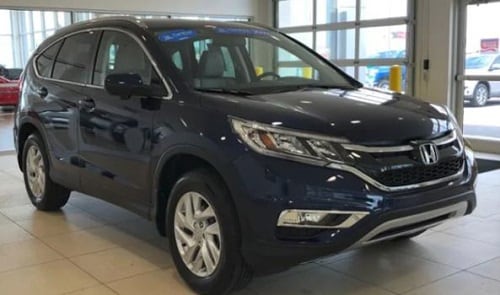 If it's time to get a new car, truck, or SUV, but you'd rather not pay a new vehicle price, consider shopping our certified pre-owned selection instead.
Pre-owned vehicles don't have to be old and rusty. In fact, they can be almost new with few miles on the odometer and all the features you'd expect out of a current year model.
This is especially true of Kokomo Auto World's certified pre-owned inventory. We subject each vehicle to intense scrutiny to ensure its quality. Only exceptional used vehicles earn their certification.
Shop Kokomo Auto World's Certified Pre-Owned Selection
If you hesitate about shopping used, you can rest easy with a certified pre-owned vehicle. Certified pre-owned vehicles combine the quality of a new vehicle with the affordable price of a used car. That means that you're getting the best of both worlds.
It's understandable why you'd hesitate with a used vehicle. After all, you don't know its history, you don't know who owned it last, and you certainly don't want any surprises.
This is where Kokomo Auto World comes in: our certified inspected vehicles take the guesswork out of buying used. A trained and certified technician rigorously inspects every certified pre-owned vehicle. They gather information on the car, truck, or SUV's maintenance history, incident reports, and learn more about the previous owner. They then take their time inspecting each vehicle for quality. Only those vehicles that pass this examination process are labeled as certified.
This means that a certified vehicle is more than just a mark of quality. It's a guarantee that the vehicle you're driving off the lot is as close to new as you can get. Combined with the affordability of a used vehicle, we're sure you can see why shopping our certified pre-owned is an attractive alternative to shopping new.
Visit Kokomo Auto World
Stop in at Kokomo Auto World today to view our used Honda inventory or used Toyota inventory. Kokomo Auto World is standing by to provide you with exceptional support and service for all of your vehicle needs in Kokomo.