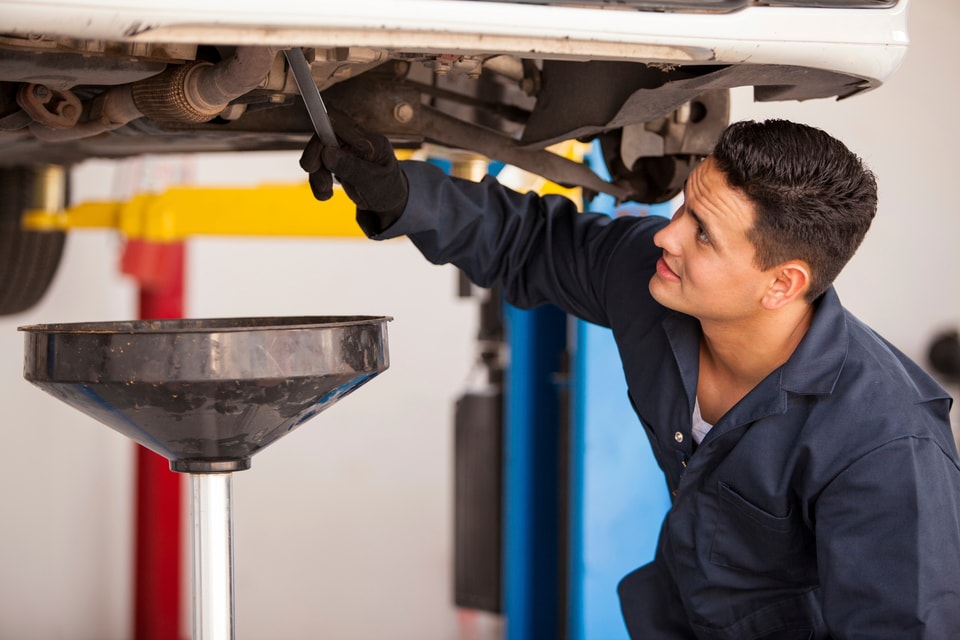 ?
Oil changes can be such an annoyance. Our lives are busy and as we're running errands, dropping off children, heading to work, visiting friends, or doing any of the many other tasks we have on our to-do list, the last thing we want is for the little check engine oil light to appear. Once it does, it's really easy to simply push it aside and say to ourselves, "I'll do it later."
Don't Keep Ignoring Your Check Engine Oil Light!
Your engine's oil does many things, but most importantly it does three major jobs: cleans, cools, and lubricates. Without the oil, your engine wouldn't work and, because your oil does so much work, it becomes too thin, sludgy, and dirty over time. If left unchanged bad oil could cause your engine to seize and will most definitely result in a larger engine repair.
An Oil Change Is Quick And Easy!
Here at our Kokomo Toyota service center, we know how to change a car's oil and can do so quickly, efficiently, and with the right oil and filter for your specific model. We know you're busy and we understand that our service department isn't necessarily where you want to be. That's why we will provide you with excellent customer service, treat your vehicle like it's one of our own, and help you get in and out in no time!
Schedule Your Next Oil Change At Kokomo Toyota
Whether your engine's oil light has been on for awhile or it just popped up, feel free to take advantage of our online service scheduling tool. Access it at any time, day or night, to find the right appointment for your schedule and keep your vehicle running for many years to come!