You decided to buy a Toyota vehicle because you wanted a reliable and trustworthy car, minivan, SUV, or truck. While the builds of Toyota models offer long-term drivability, staying current on your car's maintenance schedule is an essential portion to the ownership process.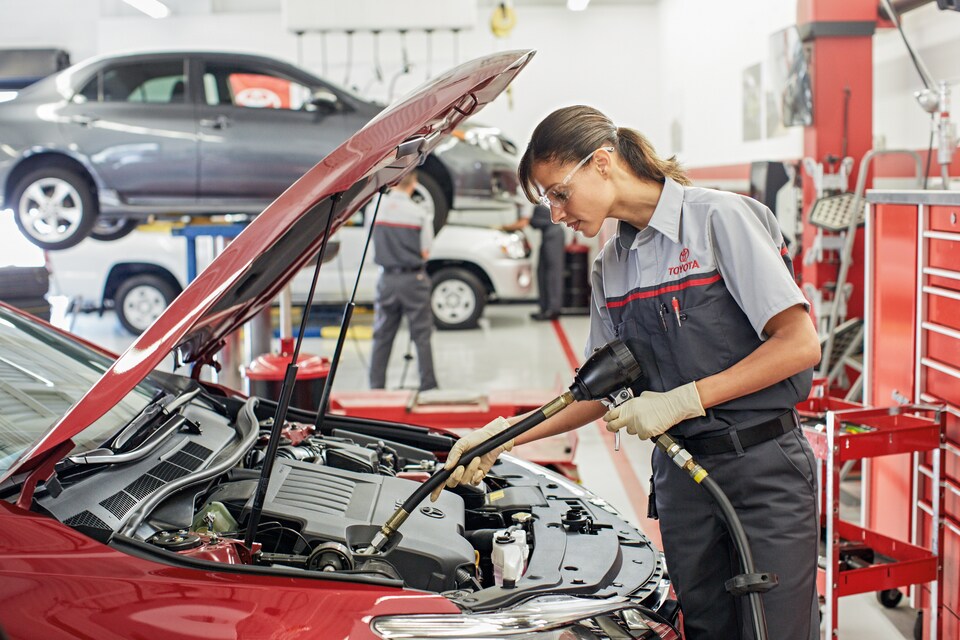 A maintenance schedule is a particular schedule for your vehicle that helps you to determine when it is advised to get your vehicle serviced and what services to get done. There are routine items like tire rotations and oil changes, as well as others that should get occasionally completed like servicing or replacing the windshield wiper blades.
Whether your Toyota needs a new air filter for upcoming spring or you want to check your car's battery due to the work that it put in from these cold winter days, we have the tools and experience to diagnose your vehicle and repair it with OEM Toyota parts. So, if you need a Service Center to bring your new or used Toyota RAV4, Highlander, Tundra, Camry, or another model to, you have a place that you can trust when visiting our Service Center at Kokomo Toyota.
Do you need help with the maintenance schedule for your Toyota? An associate can assist you with that and guide you to the services that your car needs. The Toyota technicians at our Kokomo, IN, Service Center know the various parts of Toyota vehicles and will know what to do for your Toyota car or Toyota SUV, truck, or minivan.
When you're about to schedule your service appointment, be sure to ask us questions about servicing your Toyota with a call to our Toyota Service Center. We look forward to helping you preserve your investment and keep it in stellar shape. From quality auto service and repairs in Kokomo, IN, with expert service to genuine Toyota parts that you can count on, we are here for your Toyota servicing!