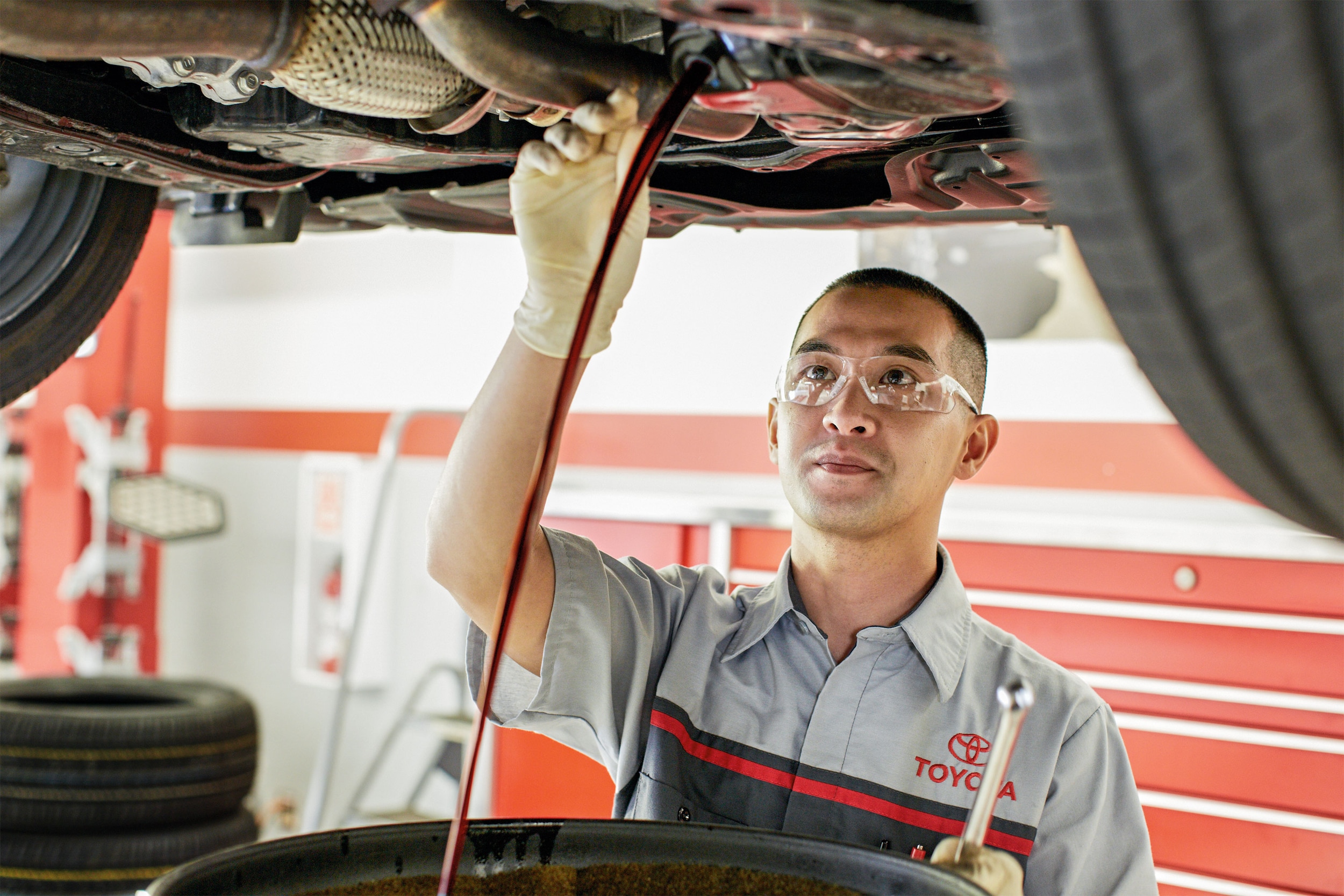 Car maintenance can often cause drivers to worry as they don't want to come out of the appointment with a huge bill, but auto service doesn't have to cause this stress. Our Toyota service center near Frankfort provides exceptional service at affordable prices, and keeping up on your vehicle maintenance schedule goes a long way in preventing serious damages. One such regular vehicle service to keep up with is oil changes, which we're happy to tackle at our service center! Read on for more details about Toyota oil changes.
How to Know When You Need an Oil Change
It's easiest to keep up on oil changes by following the mileage or time frame on the sticker you received after your more recent oil change. Newer Toyota models with synthetic oil can go anywhere from 7,000 to 10,000 miles between oil changes, but if you use traditional engine oil or have an older model, you may need oil changes more regularly. Your model may also warn you when you need an oil change, and you can check your oil to make sure it's at the proper levels.
Schedule a Toyota Oil Change with Us Today!
So, there are several ways to know if you need an oil change, and you can always call us if you have questions about it. We provide affordable oil changes, and it's worth it because of all that fresh engine oil does to make your car run more smoothly. If you want to protect your engine and prolong the life of your vehicle, keeping up to date with service like oil changes is the easiest way to do so, and we hope you schedule your next oil change with us. And, again, please feel free to call if you have questions about Toyota service or oil changes!